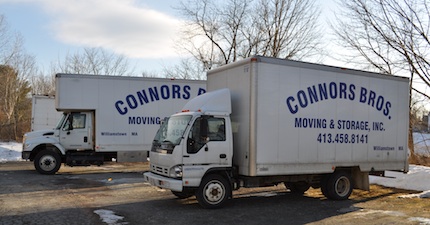 Connors Bros. Moving & Storage is a full service company that has been serving Berkshire County for more than fifty years. A member of the American Moving & Storage Association, Connors Bros. personal and professional approach eases the chaotic process of moving.
Connors Bros. takes great pride in its community involvement, having supported such organizations as the Williamstown Youth Center, Williamstown Community Chest and Cal Ripken Baseball.
Beginning With Oz…
Jarrett's grandfather, Oz Tower, purchased Connors Brothers in 1974 from John Connors, selling it 5 years later to his daughter Ellen Bayliss. Twenty seven years later, things have come full circle, and Jarrett and Jennifer have put their stamp on the family business.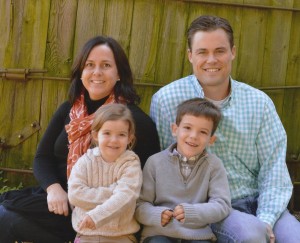 "It gives me great pleasure to pass along to Jarrett and Jennifer this business that has had such an impact on our family. I'm proud to see them take control of Connors Brothers, and I know the company's future is in great hands," noted Ellen Bayliss.
Upgrades
Connors Brothers will have a different look and vision to accompany its new owners, as Jarrett and Jennifer look to upgrade all of their equipment as well as broadening their range of services, including larger delivery areas and mobile self-storage options for their customers. They have already hit the ground running, transferring all company records on to their new computer system.
From Summer Job to Business Owner
For Jarrett, the purchase finalizes a natural progression from working in the business during his high school and college summers with his brothers, Trevor and Jonah.
From loading trucks and packing boxes as a teenager, Jarrett has an appreciation and understanding for all aspects of the business, and in the last three years he has taken the next step, helping his mother Ellen manage the business while working toward earning his classification as a Certified Moving Consultant.
"Jennifer and I are very excited to continue the family tradition and lead Connors Brothers in to the future," said Jarrett Bayliss. "It has been very gratifying to return to my hometown and build upon the legacy my grandfather and mother have built with this business."
History Repeating?
Ellen Bayliss is staying on as a consultant to aid the new owners with a smooth transition. Jarrett and Jennifer Bayliss are excited about the possibilities in front of them.